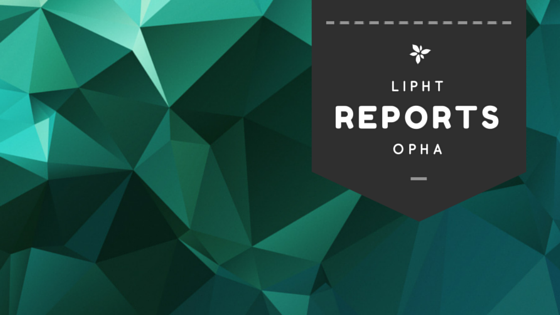 Fostering Leadership in Public Health through Mentoring
Derived from Healthforce Leadership Mentorship Project and published in 2005
A Program Resource Guide is intended to assist health organizations to contemplate, plan, implement and evaluate an interprofessional leadership mentoring program.
Information and tools are provided to assist in establishing a program for senior public health administrators, champions (project leads), mentees and mentors.
Using the resource guide, they can increase their knowledge of required activities and adapt them to their health unit's profile (e.g. recruitment, selection and matching of mentors/mentees, orientation etc.).
Tags: Mentorship
Leadership in Public Health: A guide to advocacy for public health associations
Produced by Canadian Public Health Association, 2009
This manual was developed by the Canadian Public Health Association (CPHA) as a resource for organizations working in public health, particularly other Public Health Associations (PHAs).
It is intended to act as a guide to developing and implementing advocacy campaigns and strategies around public health issues.
Tags: Advocacy
National Leadership's Academy for the Public's Health (NLAPH) Cohort 1 Evaluation Report
Prepared by Center for Community Health and Evaluation, May 2013
The National Leadership Academy for the Public's Health (NLAPH) is a team-based applied leadership program that uses 'real world' community health improvement projects to provide opportunities for participants to apply new leadership skills and approaches in a multi-sector operating environment.
Based on the evaluation results, CCHE made a series of recommendations for program improvements to better serve future cohorts.
Tags: Leadership training
National Leadership's Academy for the Public's Health (NLAPH) Cohort 2 Final Evaluation Report
NLAPH was launched with its first cohort in January 2012.
This report provides final evaluation data for Cohort 2, which began participation in January 2013.
Tags: Leadership training
Leadership Competencies for Public Health in Canada
In 2013, Community Health Nurses of Canada (CHNC), in partnership with Canadian Institute of Public Health Inspectors (CIPHI) and the Manitoba Public Health Managers Network (MPHMN), received funding from the Public Health Agency of Canada (PHAC) for a 3-year project to develop interdisciplinary leadership competencies for public health practice in Canada (LCPHPC) for the seven key public health disciplines.
The LCPHPC Project consists of four component parts:
an environmental scan that includes a scoping literature review,
on-line survey and focus group webinars; competency development through a Delphi process
a knowledge translation plan to foster uptake of the competencies
fourth component is an evaluation process in two parts: formative (interim) and summative (final)
Public Health Leadership in 21st century by Working Papers, Center for Public Health Leadership:
Howard K. Koh, Harvard University and Michael McCormack, Blue Cross Blue Shield of Massachusetts Foundation,
The new public health leaders of the 21st century will be those who can mobilize, and motivate to the higher purpose of upholding the health of others.
Promoting the power of prevention for all people in a global community requires special attention to the ambiguous and interdependent nature of our new world. Promoting routine prevention while preparing for the unthinkable remains part of the job.
Emerging leaders must tap into their unique talents, passion and compassion to promote a mission of health for all in every community.
The Collaborative Leadership Web site is a product of Turning Point and its Leadership Development National Excellence Collaborative.
Purpose of this Web site is to act as a gateway to additional information and products to support participants and trainers in their journey toward becoming more effective collaborative leaders.
The website is maintained by the National Public Health Leadership Development Network (NLN) at Saint Louis University.
The Turning Point Program, which ran from 1997 to 2006, was funded by The Robert Wood Johnson Foundation. Its mission was to transform and strengthen the public health system in the United States by making it more community-based and collaborative.
This website houses following publications on literature reviews and summaries on expert panels.
Tags: Leadership tools, collaborative leadership
Developing Leaders in the Public Health Workforce
By Association of State and Territorial Health Officials, June 2006
It highlights the impact and importance of public health leadership development.
Whether the activities consist of agency-wide succession planning, statewide leadership training, or national and regional advanced leadership skills building, all of these programs have the common goals of enhancing the leadership capabilities of those serving the public's health, and creating a more robust workforce, the foundation of a strong public health infrastructure.
Tags: Workforce Leadership
Public Health Leadership Development: Recommendations for a Sustainable National Network
A White Paper by the Public Health Leadership Society July 2006
The Public Health Leadership Society (PHLS) is an independent program of the National Network of Public Health Institutes, a non-profit Louisiana corporation.
This White Paper outlines: the necessity of high-quality public health leadership development; the performance products of public health leadership development; attributes of a sustainable public health leadership development network; and, recommendations for short-term action steps.
Tags: Sustainability
Partnerships for Health System Improvement (PHSI): Leadership and Health System Redesign (Prairie Node Case Study Final Report)
The Prairie Node study is one of five regional case studies, or "nodes", in the pan-Canadian "Leadership and Health System Redesign" project funded by the Canadian Institutes of Health Research's (CIHR) Partnerships for Health System Improvement (PHSI) program.
The purpose of the pan-Canadian project is to help develop leadership capacity in the Canadian health system through applied research and knowledge translation.
Tags: Leadership in health systems
Summary of Workshop to Scope an Australian Public Health Leadership Program for the National Public Health Partnership
At Sydney on 25 February 2000
This paper draws from the discussions auspice by the National Public Health Partnership (NPHP) Group initially to examine the needs, issues and options for a public health leadership program in Australia, and then to consider a framework for the design and implementation of a National Public Health Leadership Enhancement Program.
In particular, the paper reports on the material considered at the 'Workshop on Leadership Enhancement' convened by the NPHP on 25 February 1999 and outcomes of the Workshop.
Tags: Leadership Program
Emerging Leaders Network: Final Report (2003-2011)
By Office of Performance Improvement, Minnesota Department of Health on May 2012
This report describes the Emerging Leaders Network of Minnesota, a unique public health leadership development program that, from 2003 to 2011, sought to identify and nurture the public health leaders of tomorrow.
The program aimed to
Increase the number and diversity of Minnesota's public health leaders
Enhance leadership skills and build confidence of emerging leaders
Build a diverse network of leaders who collaborate across public, private and non-profit sectors to advance the public's health
Tags: Leadership Program
What contributes to successful public health leadership for health equity?
An appreciative inquiry by National Collaborating Centre for Determinants of Health (2013), St. Francis Xavier University
The purpose of this project was to identify factors or conditions that influence effective public health leadership to address social determinants of health and health equity
Tags: Leadership and health equity
Working Intersectorally and Engaging the Community in Western Health
An appreciative inquiry by National Collaborating Centre for Determinants of Health (2013), St. Francis Xavier University
Its purpose is to identify:
factors that influence effective individual and organizational public health leadership to address the social determinants of health and advance health equity; and
Effective strategies and tools to develop public health leadership for action on the social determinants of health and health equity in Canada.
Tags: Social Determinants of Health and Health Equity
Considerations for National Public Health Leadership in Advancing Sexual Health
Published in Public Health Reports, 2013
Nations across the globe face significant public heath challenges in optimizing sexual health, including reducing human immunodeficiency virus (HIV)/ acquired immunodeficiency syndrome (AIDS), sexually transmitted infections (STIs), unintended pregnancies, and sexual violence, and mitigating the associated adverse social and economic impacts.
In response, some countries have implemented national strategies and other efforts focused on promoting more holistic and integrated approaches for addressing these syndemics.
This article describes opportunities for national leadership to use a more holistic approach to improve the sexual health of individuals and communities.
Tags: Leadership in advancing sexual health
If we can't stop measles, how will we stop a pandemic?
Published in 2015 in the Bulletin of the Atomic Scientists
A general internist who began her career in health care as a registered nurse, Laura H. Kahn works on the research staff of Princeton University's Program on Science and Global Security. Her expertise is in public health, biodefense, and pandemics. Amongst various articles, the following two are based on leadership in public Health.
It includes that Weak leadership and public mistrust have let an easily preventable disease return. The same failures could lead to much worse.
Tags: Public Health Leadership Failures
Public Health and the Leadership Imperative by Elizabeth K. Kellar
Published in Government Finance Review in April, 2014
Government Finance Review is the Government Finance Officers Association's bimonthly membership magazine.
With each issue, the magazine explores best practices in the realm of government finance, suggests solutions to questions facing public finance officers, reports the latest news in governmental accounting, examines intergovernmental affairs, and provides the latest information in the field.
It discusses about how government leaders long ago took up the challenge of protecting the public from deadly diseases.
Tags: Government officials and public health leadership
Health LEADS Australia: the Australian health leadership framework
By Health Workforce Australia, 2013
It includes how health leaders engage with others to influence health and well-being and the quality of care for birth, illness and the end of life.
Tags: Health LEADS Australia
Evaluating Outcomes and Impacts: A Scan of 55 Leadership Development Programs
By W.K. Kellogg Foundation, 2002
The Kellogg Foundation asked the Development Guild/DDI to undertake this scan with the hope that it would shine some light on how various leadership development programs are evaluating the impact.
From the scan, Development Guild/DDI identified several topics for future research and action.
Tags: Evaluation, Impact
Broken link? Let us know at support@opha.on.ca.