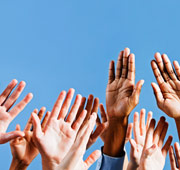 Trauma Informed Supports for People with Developmental Disabilities
When: January 10, 2018
Time: 9:00 am
Where: Masonic Hall
JOIN VICTIM SERVICES FOR A LUNCH AND LEARN EVENT WITH GUEST SPEAKERS LEAH JEFFERY AND LIZ FROESE.
Research suggests that people with intellectual/developmental disabilities are more likely to have experienced trauma in their lifetime. Research also demonstrates that they are also more likely to have need of crisis supports such as EMS; police; plus mental health crisis services. General understanding of adapted trauma informed practice can help to promote more positive outcomes during and following a crisis.
About the Presenters:
Leah Jeffery has worked in the Developmental Sector for over 15 years. Her roles have included Instructor Therapist in IBI, Educational Assistant, Dual Diagnosis Justice Case Manager and for the last 8 years has worked as a Behaviour Consultant with Bethesda's Behaviour Support Services. Her role includes supporting individuals in the community with a developmental disability and supporting the Canadian Mental Health Association's Safe Beds program. Leah also works part time with the COAST and Mobile Crisis Rapid Response Team through Canadian Mental Health Association. With an undergraduate degree in Psychology, she is currently completing her Masters in Applied Disabilty Studies at Brock University. Leah is a Mental Health First Aid trainer and Safety Care Trainer. Her passion is to equip and build capacity within social services to effectively support individuals with a dual diagnosis as well as the promotion of resiliency and self care for front line staff.
Liz Froese is the Coordinator of the Southern Network of Specialized Care and has held this position since July 2006. Before coming to the Southern Network, Liz worked as Director of Bethesda's clinical outreach team in the Niagara region. She also has worked related experience in Children's Aid, Children's Mental Health and International Development. Liz holds an Honours Degree in Politics from Brock University and a Master's Degree in Social Work from the University of Toronto.