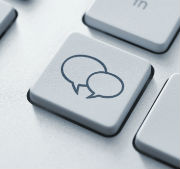 Tapping the Power of Networks
When: September 15, 2014
Time: 9:00 am
Where: 585 Dundas St E
Yes, we are excited! Does it show??  Our network thinking and practice has been greatly influenced by two amazing women-June Holley and Liz Rykert. Imagine our delight when we were approached to work with them and other awesome  partners to offer this opportunity in September.  You bet we said yes!
When:  September 15th and 16th, 2014    9:00AM to 4:00PM
Where: Daniels Spectrum,   585 Dundas St E, Toronto, ON M5A 2B7
Tapping the Power of Networks will introduce the network approach, an approach that brings new insight to addressing complex challenges – the kind of challenges where you need to work together. The network approach is one where everyone is potentially a leader. Connections and relationships are key to unleashing innovation and amplifying your work to reach more people, more deeply. Whether you are a non-profit, a for-profit, a network or an individual the workshop will help you build the skills and values you need to work in new ways.
Learn methods for catalyzing, supporting and "weaving" networks – existing or brand new.
Practice ways to renew and re-energize the movements and networks you are part of.
Learn to recognize and nurture the patterns of self-organizing.
Uncover ways to get resources, skills and knowledge flowing equitably through the networks you belong to or are building.
Workshop Leaders:  June Holley, Network Weaver Extraordinaire – Author & Researcher on Networks and Network Leadership and long-time colleague Liz Rykert, Complexity Inspired Facilitator, Coach and Animator.
Just so there are no surprises, this workshop is not for people who expect to sit back and listen! This high energy 2-day learning event will have you up and practicing skills and methods you will walk out the door with – ready to shift your work into high gear.