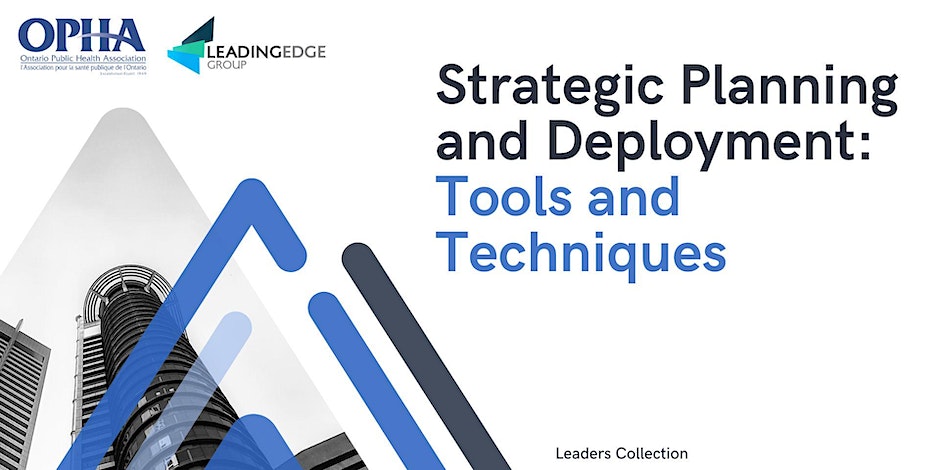 Strategic Planning and Deployment: Tools and Techniques
What: Online
When: October 4 - October 5
Time: 12:30 pm - 4:00 pm
Where: Virtual
This course will be delivered through 2 x 0.5-day live online instructor-led training sessions.
October 4th, 2023
October 5th, 2023
Time: 12:30 pm – 4:00 pm EST
To ensure that the entire organization is aligned, engaged and focused on key objectives and priorities, a defined and focused strategy is required. The alternative is an organization or department with efforts and expertise that are focused on disconnected activity and a leadership team that is moving in different directions pursuing different goals.
This course develops an understanding of effective strategic planning and deployment through the use of an integrated strategy planning and deployment discipline – Hoshin Kanri – that encompasses tools, process and rigorous communication at every level of the organization.
By focusing on the key strategic objectives – 'True North' – the methodology enables the development and deployment of strategy from leadership to execution levels, while ensuring alignment with the existing vision, mission and key strategies of the organization. It helps focus and align the work of leadership at all levels on key priorities, relevant data and continuous quality improvement outcomes.
Participants will be led through a public health case study to demonstrate how to develop a vision, strategic and tactical objectives to meet that vision and effective techniques to cascade objectives and tactics so that everyone is contributing to the organization's key priorities and breakthrough goals.
Key topics:
• Developing a 'shared vision' of the future
• Defining breakthrough goals and key performance indicators
• Developing a strategic planning document using the X-matrix
• Cascading strategy and tactics through Catchballing and Bowling Charts
• Reviewing strategy and achieving a balance with daily management
• Key success factors