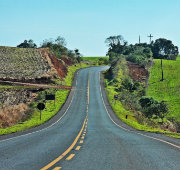 SPRAWL BRAWL – What's the best use of farmland? Agriculture vs Housing
When: February 14, 2021
Time: 8:00 am - 5:00 pm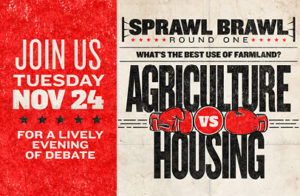 The evening features:
the President of the Ontario Federation of Agriculture debating
the CEO of the Ontario Homebuilders Association.
Kevin Eby, former Planning Director Waterloo Region who completed the Countryside Plan to protect farmland from sprawl.
John Barber, former Globe and Mail columnist will be moderating.
Here's the link to the registration page and the poster. This event is free but space is limited. Register to attend.