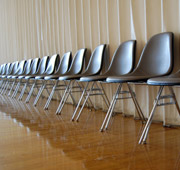 Realist Review Methodology to Assess Complexity in Healthcare Research and Practice
When: November 8, 2013
Time: 9:00 am
Where: Wellesley Institute
What is Realist Review?: This is a theory-explicating, interpretative methodology for synthesizing evidence from complex health interventions. In this workshop, participants will explore the advantage of using realist methods to go beyond the question of 'did an intervention work or not?' to addressing questions about how, for whom, and under what circumstances interventions produce their particular outcomes. Participant interaction in this workshop will focus on exploring the underlying logic of realist review, building the skills needed to use the review method, as well as understanding how to interpret the findings from realist reviews
Participants can register for either ½ day or full day.
Morning session content (9:00am – 12:00pm)
This overview session workshop will cover six areas: (1) understanding the theoretical and analytical basis from which the method has been developed; (2) understanding realist review in relation to systematic and other types of reviews; (3) introducing the main concepts used in realist review: middle-range theory, demi-regularities, and context-mechanism-outcome (CMO) configuration; (4) exemplifying various ways these concepts are used in the literature; (5) practicing a few "hands-on" exercises in CMO configuring and middle-range theory building; and (6) exploring the limitations of the approach.
Afternoon session content (1:00pm – 4:00pm)
The afternoon session will focus specifically on the benefits and challenges of using realist review for addressing issues typically faced by public health practitioners and planners: making sense of divergent research evidence on complex interventions and environments, assessing potential program and service development in particular community and population health contexts, and identifying health promotion and policy initiatives to support specific priority populations. Participants will be able to sharpen their skills at theory explication and CMO configuring. Issues concerning systematization of review protocols and how to appraise primary studies through a realist lens will be explored more extensively. Advance reading materials will be given in preparation for the afternoon workshop.
Pre-requisite knowledge: No pre-requisite knowledge is needed to attend this workshop. It is highly recommended that participants in the afternoon session also attend the morning session.
PLACES ARE LIMITED – please register at:realistreviewworkshop.eventbrite.ca.