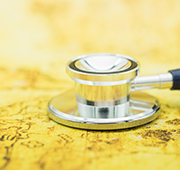 Professional Specialization Certificate in Population Health Data Analysis
When: July 19, 2018
Time: 1:00 pm
Where: University of Victoria
Do you want to learn more about Administrative Data?
PHDA 01: Working with Administrative Data examines the basics of what administrative data are:
where they come from
how they can be used for research
what the data produced for research projects look like
the skills needed to work with them
basic statistical analysis of these data
This course also provides an overview of ethics and privacy issues related to research uses of administrative data.
Looking to expand your knowledge of spatial methods used in health research?
PHDA 04: Spatial Epidemiology and Outbreak Detection provides an introduction to methods in spatial epidemiology and outbreak detection. The focus is on application rather than theory: this is not a course in spatial statistics.
The course is structured sequentially to move from spatial exploration of health data, to quantifying spatial patterns and clusters, to spatial exposure assessment and, finally, to methods for assessing risk.
Broadly, the spatial epidemiology part of the course focuses on:
assessing exposures through the use of a geographical information system (GIS)
conducting small area health studies (ecological models)
incorporating spatial parameters into models for individual health analyses.
The outbreak detection part of the course focuses on visualization of spatial data, disease surveillance and the use of spatial scan statistics in cluster detection.
Courses run September to December 2018. Continuous enrollment is available for this program. Registration is open until Monday, Aug. 20, subject to availability. Please review program eligibility requirements on the website and allow time for your application to be processed prior to the registration deadline.
These fully online, non-credit courses are offered as a partnership between Population Data BC, the University of Victoria, Division of Continuing Studies and the Department of Geography.
PHDA Orientation Webinars
To learn more about the program and its courses, please join us for a free 30-minute info session on:
Wednesday, June 27 at 11 am (Pacific); or
Thursday, July 19 at 10 am (Pacific)
*The skills acquired in PHDA 01 and PHDA 04 align with the Public Health Agency of Canada's Core Competencies for Public Health Professionals and are eligible
for 10 Professional Development (CPE) credits with CHIMA and CIPHI.
For more information or to apply:
Nancy Aubut, Program Coordinator
Continuing Studies at UVic
250-721-8779 | phda@uvic.ca