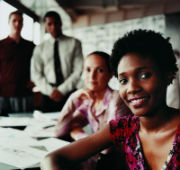 OPHNL AGM & Workshop
What: Webinar
When: November 1, 2007
Time: 9:00 am
Where: Hotel Novotel Toronto Centre
AGM
Wednesday, November 1, 2017
1:00 – 5:00 p.m.
Workshop
Thursday, November 2, 2017
8:30 a.m. – 3:30 p.m.
Workshop Details
Describing the value of Public Health Nursing to the Health System
Dr. Nancy Purdy
Come and hear the perspectives of what public health nurses and nursing lead-ers said in the research study that Nancy Purdy, OPHNL and CHNIG have completed. Discuss the next steps toward public health nursing sensitive out-comes and how these results can be used to plan appropriate health human resources for a robust health system.
Leading with Strategic Influence
Dr. Tracy Cocivera
Relationships are the most powerful levers of influence. True influence is a process of discrete steps with relationships at its core. Join us for this high impact and interactive workshop that will introduce you to the 7 secrets of successfully influencing others. Hone your individual influencing capabilities to more effectively get what you want!
Register by October 11, 2017
online through Eventbrite at:
https://www.eventbrite.ca/e/2017-ophnl-agm-workshop-tickets-34587910371
Plan to join your colleagues on Wednesday November 1, 2017 and Thursday November 2, 2017
Novotel Toronto Centre
45 The Esplanade, Toronto ON
Phone (416)367-8900
www.novotel.com
IMPORTANT!
To book reservations at the preferred rate of $179/room/night, please call by 416-367-8900 by October 11, 2017. Identify that you are part of The Ontario Association of Public Nursing Leaders Conference group. For on-line reservations, please click on this link
https://aws.passkey.com/e/49061235