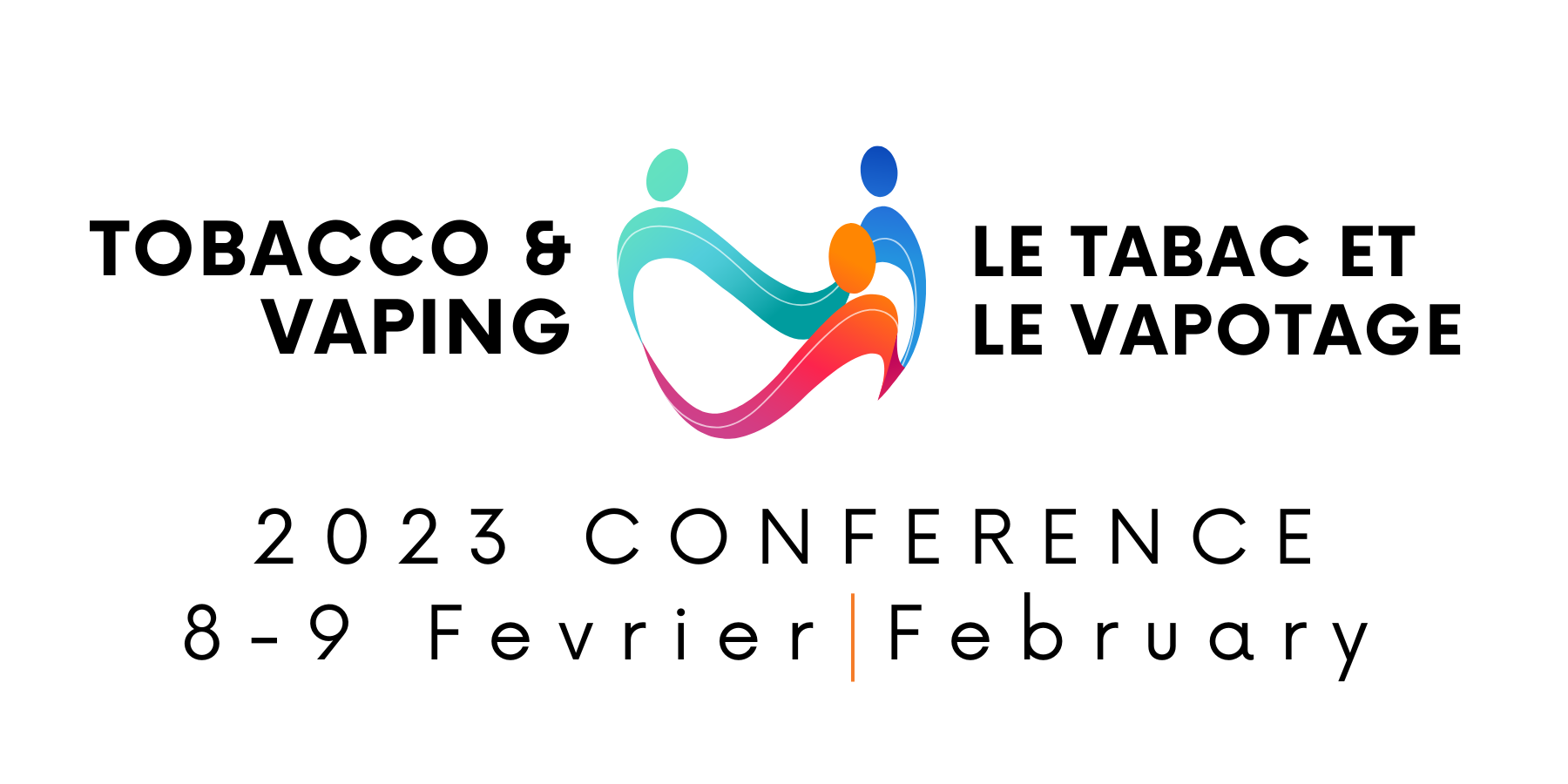 National Conference on Tobacco and Vaping 2023
What: Online
When: February 8 - February 9
Time: 8:00 am - 5:00 pm
Conference overview:
After two long years of balancing a pandemic response with continued work on tobacco and vaping in Canada, the 2023 National Conference "Charting the Course to less than 5% by 2035: Building on progress towards new gains" aims to help us re-focus on confronting the "big" issues that will help us get to 5% tobacco use prevalence.  While we have seen historic lows in tobacco use prevalence recently, there is still much work to be done in tobacco and vaping.  The conference provides an opportunity to facilitate knowledge translation and exchange, networking and collaboration among leaders and frontline practitioners in the tobacco and vaping field.  Over time, the conference has been one of a few venues where academia, advocates, policy makers, and frontline practitioners can come together to learn and strategize on the current and future issues facing the sector who address tobacco and vaping.
The conference promises an engaging program including the following: the current state of tobacco and vaping use, health equity, hearing from people with lived experience, recent progress, and how vaping is impacting tobacco use, nicotine addiction and cessation.
Delegates of the 2023 National Conference on Tobacco and Vaping can expect to:
Learn about current state of commercial tobacco consumption and nicotine vaping in Canada
Learn about the inequitable impact of commercial tobacco and vaping use on certain populations (e.g. Indigenous, LGBTQI2S+, and newcomer communities among others) and potential strategies to address them
Learn about progress in research, policy work, and program or clinical best practices that are needed to achieve 5% commercial tobacco use prevalence by 2035
Better understand the perspectives of those who use commercial tobacco and vaping products
Better understand the impacts of vaping on commercial tobacco use, nicotine addiction and cessation
Register here!
For French translation click here.