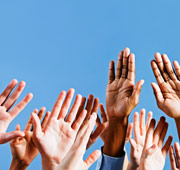 Mental Health Forum
When: October 10, 2017
Time: 5:00 pm
Where: Ajax Public Library – Main Branch
The Carion Fenn Foundation presents it's First Annual Mental Health Forum in partnership with Ajax Public Library, recognizing National Mental Health Awareness Day.
It is important to increase awareness and facilitate discussion about Mental Health within our communities. Mental Health is a disability like all other disabilities. Our Forum will feature a passport session with 14 organizations and a symposium of experts, doctors and community leaders discussing mental health.
Participate in the Passport and Symposium to enter our prize draw.
Register NOW at https://www.eventbrite.ca/e/mental-health-forum-tickets-35855046409.
Please share this event with family and friends, to help those who require more information and support on Mental Health. Free event open to the public.
Passport: 5:00pm – 7:00pm (LibraryMain Floor): 14 Organizations. Visit Exhibitors making an impact in our communities including Lakeridge Health, Ontario Shores, Durham Mental Health Services, NF-Ontario, Diabetes Canada, Sankat Mochan Temple and more.
Symposium: 7:00pm – 9:00pm (Rotary Room A): panel of experts, patients and community leaders will discuss how mental health affects themselves and the community. You will have the opportunity to ask questions of special guests include Celina Caesar-Chavannes MP, Chris Bowie, Pt. Tiwari, Aydin Leamen and more.
Please visit our website for more information on our upcoming Mental Health Forum. Thank you.
Carion Fenn Foundation
289-923-8170
www.carionfenn.org
smcm@carionfenn.org
Together We Are Stronger®.