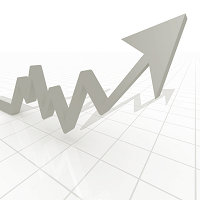 Lean Sigma White Belt Workshop for Public Health
When: November 18, 2015
Time: 8:30 am
Where: University of Toronto Rehabilitation Sciences Building, Room 132, 500 University Ave, Toronto, ON, M5G 1V7
Designed specifically for public and community health, OPHA and Leading Edge Group Lean Sigma Workshops will allow you to strengthen continuous quality improvement and leadership skills to achieve positive change through learning how to integrate Lean and Six Sigma as part of a quality improvement framework.
Specifically designed for public health. Concepts will be illustrated with examples from public health settings
Learn from experts currently working with public health units across Ontario
Receive an internationally recognized certificate in Lean Sigma for Public and Community Health
About the White Belt Workshop
In this introductory workshop, you will gain an understanding of the Lean and Six Sigma quality improvement methodologies and their relevance across public and community health. In doing so, you will be able to distinguish between value-add and waste and identify those Lean and Six Sigma tools that can be applied to achieve sustainable improvement.
Registration open!
OPHA Member $219 (Become a member here!)
General – $239
Discounts
* Register for White and Yellow to receive 5% discount off registration! Contact us to take advantage of this offer.
* Register for White, Yellow, and Green to receive 10% discount off registration! Contact us to take advantage of this offer.
Don't miss our other workshops! Learn more about the Yellow Belt here and Green Belt here.
What past participants said
Great workshop – facilitator was very knowledgeable. Great info – energized to start Lean!"
"Great work! Instructor was excellent, knowledgeable and friendly!"
"Thank you! I found the experiential examples given very helpful in relating the concepts."
"This was very good and has given me lots of information and ideas on how to take this back to my work place."
Meet the faculty
Jane Bishop, Director of Health Services for Leading Edge Group, is a registered nurse with over 30 years experience working in the UK, Ireland, USA and Canada. Jane is also a Lean Sigma Master Black Belt. Her expertise has enabled her to work effectively with clinical teams, administrators, service partners and community groups at organizational, regional and provincial levels to achieve positive and sustainable change. Jane has supported a number of district health units in Ontario over the past 18 months. This support has enabled her to develop a strong understanding of the framework that public and community health organizations and professionals in the province are working within as well as the unique challenges involved.
About Leading Edge Group
Established in Ireland in 1995 and with international offices in Canada, Australia and the UK, Leading Edge Group is a global leader in the provision of Lean & Six Sigma training, management consulting and change management, delivering strategic and operational improvements for organizations by enhancing customer service and patient care, increasing quality and efficiencies and optimising resources. Learn more here.