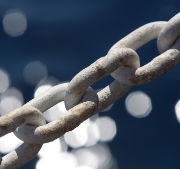 #itdoesnthavetohurt: Why Pain Management Matters
When: February 1, 2018
Time: 8:00 am
Where: 800 Commissioners Road East
This one day conference has been designed to create a dialogue in Southwestern Ontario's medical community on why pain assessment and intervention strategies are vital in providing paeditric care.
Leading Paediatric pain experts Dr. Christine Chambers and Dr. Stefan Friedrichsdorf will provide conference attendees with reasons why YOU, as a health care professional should care about pain. Breakout sessions will create an opportunity for dialogue and hands-on learning opportunities as well as the opportunity to learn what effective, coordinated pain managment can look like!
Come find out what Children's Hospital is doing to address these concerns and improve the paediatric care we deliver!
Who should attend this conference: Physicians, Registered Nurses, Registered Practical Nurses, Child Life Specialists, Residents, Anesthesia Assistants, Medical Imaging Technologists, and all other front line staff who provide care to patients, as well as the leadership that supports them in doing so.
Event Resources