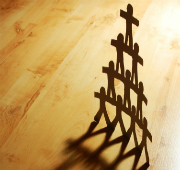 Improving Primary Care Together
When: October 25, 2017
Time: 9:00 am
Where: Westin Harbor Castle
Register today for the AFHTO 2017 Conference. Early bird closes Oct. 2!
Improving Primary Care Together
October 25 & 26, 2017 – Westin Harbour Castle, Toronto, Ontario
Every day, it seems, brings new developments in the transformation of Ontario's health system. Each shift has the potential for far-reaching implications. For the benefit of all Ontarians, primary care needs to shine throughout the changes.
At AFHTO's 2017 Conference over 850 interprofessional primary care providers, patients and community partners will explore how we can all improve primary care together. The program will highlight how to make the most of opportunities and minimize challenges, both locally and regionally, to improve health, health care, and value for the people of Ontario.
Join your peers from across the province to learn to how you can play your part.