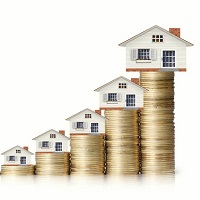 Housing Affordability: Why are new policy directions important for public health?
What: Webinar
When: February 27, 2017
Time: 12:00 pm
Note: Set the quality (bottom right-hand corner under Settings) to 1080p HD for best viewing experience
We are hearing much about a national housing strategy, Ontario's long-term strategy, more funding for affordable housing, supportive housing, and homelessness, and new municipal and LHIN initiatives. Ontario communities face ongoing pressures of homelessness, poverty, and housing-related health inequalities. What's changing, what's constant, and where do recent announcements fit?
This webinar will provide information on today's housing frameworks and programs for those who are aware about housing affordability from a public health and social determinants perspective and want to learn about policies that influence housing affordability.
Learning objectives:
Review the relation of housing affordability to health, poverty, social inequalities, and market factors.
Understand the main policy/program frameworks in affordable housing, the roles of governments and community organizations, and how these are evolving.
Be informed about new affordable housing strategy and program initiatives, their context and potential significance.
Greg Suttor is a senior researcher with the Wellesley Institute, an independent non-profit organization. Its mandate is policy research to improve health equity and the social determinants of health, including housing. Greg has extensive public-sector and consulting experience in housing research, policy development, and program delivery. He has a PhD (University of Toronto), is a research associate with the Neighbourhood Change Research Partnership, and has written various research reports, journal articles, and a new book, 'Still Renovating: A History of Canadian Social Housing Policy'.
Event Resources