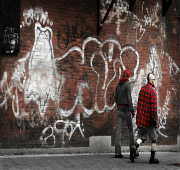 Healthography: How where you live affects your health and well-being
When: November 15, 2014
Time: 8:00 am
The APHA Annual Meeting & Exposition attracts more than 13,000 national and international physicians, administrators, nurses, educators, researchers, epidemiologists, and related health specialists. APHA's meeting program addresses current and emerging health science, policy, and practice issues in an effort to prevent disease and promote health. APHA has a world of public health in store for you!
Call for Abstracts – Now Open
Submit an abstract to APHA's 142nd Annual Meeting and Exposition to join more than 13,000 public health professionals from around the globe to network, discuss and share the latest in research and policy.
Deadlines range from Feb. 10-14 depending on your topic area. You do not need to be a member of APHA to submit an abstract. However, if your abstract is accepted for presentation, the presenting author MUST become an individual member of APHA and register for the meeting.