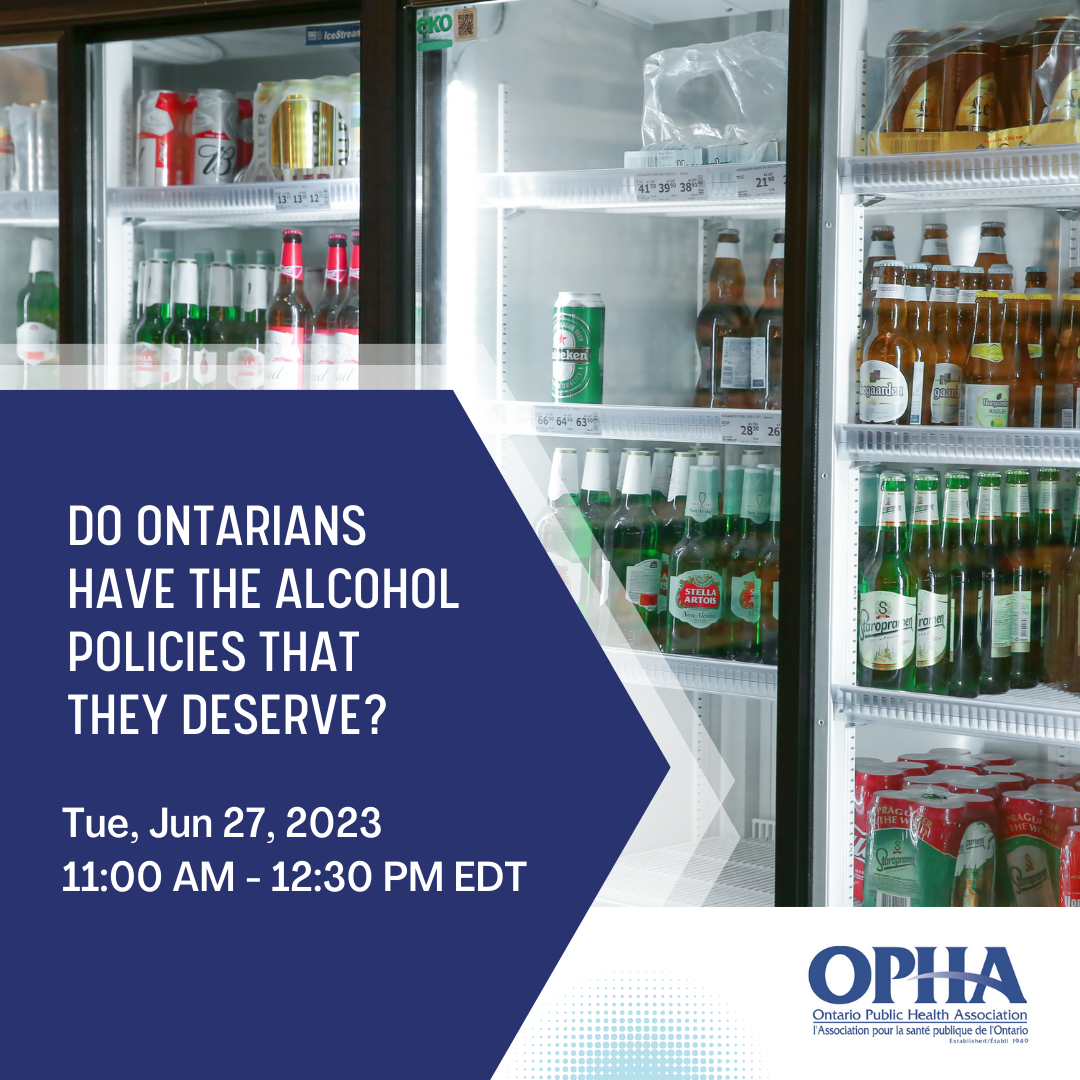 Do Ontarians have the Alcohol Policies that they Deserve?
What: Online, Webinar
When: June 27
Time: 11:00 am - 12:30 pm
Does the health of Ontarians have to come at the expense of consumer choice and convenience? The Provincial Government has recently indicated that they plan to further expand alcohol product availability in Ontario. This webinar will examine alcohol policy and what government can do to reduce harm to the Ontario population, not just individuals.
The Ontario Public Health Association's Alcohol Workgroup is pleased to host this webinar that will provide an overview of the recent Canadian Alcohol Policy Evaluation (CAPE) project as it pertains to Ontario, as well as provide updates regarding OPHA's recent actions to influence alcohol policy and upcoming opportunities to get involved.
Best practice policies exist to protect people from alcohol harms. To what degree is Ontario implementing these policies? What is the province doing well and where is work needed? CAPE provides rigorous assessments of how well provincial, territorial and the federal governments in Canada are implementing policies proven to reduce harm from alcohol use. We will welcome members of the CAPE team who will present Ontario's alcohol policy findings. Recommendations for strengthening Ontario's policy response to alcohol harms will also be provided.
CAPE has a track record of strengthening Canada's response to alcohol-related harm. A suite of CAPE 3.0 knowledge translation (KT) products is available on the CAPE website.
Presenters:
Dr. Norman Giesbrecht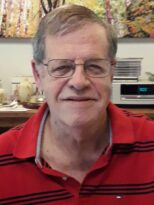 Dr. Giesbrecht is an Emeritus Scientist with the Institute for Mental Health Policy Research at CAMH in Toronto and an Adjunct Professor, Dalla Lana School of Public Health, University of Toronto. He was a founding investigator on the CAPE project team. He has served on numerous national and international research teams and his work has been dedicated to producing high quality evidence-based research to inform prevention of alcohol caused harms.
Dr. Tim Stockwell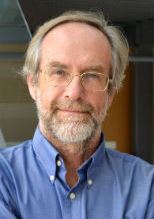 Dr. Tim Stockwell was director of the Canadian Institute for Substance Use Research (formerly the Centre for Addictions Research of BC) since its inception in 2004 until 2020. He led Australia's National Drug Research Institute (NDRI) as deputy director and then director for 16 years. Tim is a Fellow of the Royal Society of Canada and received the 2013 EM Jellinek Memorial Award for outstanding research on social, cultural and policy aspects of alcohol. He is currently a Scientist with NDRI and Professor Emeritus in Psychology at the University of Victoria.
Elizabeth Farkouh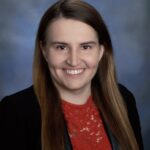 Elizabeth Farkouh is a researcher at the Canadian Institute for Substance Use Research and a medical student at the Mayo Clinic Alix School of Medicine. She is also an active member of the Toronto Cancer Prevention Coalition's Alcohol Working Group. Elizabeth has contributed to a review on the effect of alcohol policies on suicide, an educational curriculum on alcohol and cancer for middle school students, as well as the World Health Organization's Global Information System on Alcohol and Health.