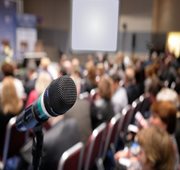 Dementia Care Conference 2017
When: October 3, 2017
Time: 8:00 am
Where: Victoria Inn Hotel and Convention Centre
Dementia Care Conference 2017
Facilitated by Cindy Keith, RN, BS, CDP. Cindy believes that caring for those with dementia – including Alzheimer's disease and Lewy Body dementia – is best provided in a proactive, compassionate manner.
Cindy launched Moving in Nurturing Directions (M.I.N.D.) in Memory Care in 2004 to bring that belief into practice. Through consultations with both professional care providers and family care givers, M.I.N.D. in Memory Care provides the tools to live and work in the world of dementia with integrity, while nurturing their spirit and encouraging them to allow humor into their roles.
Cindy is certified to conduct continuing education seminars in dementia for CEU credits as well as a pre-requisite class for the Certified Dementia Provider designation. She is a highly sought after speaker and presenter on the topics of Alzheimer's and Dementia as well as a noted author of books and articles on the topic.
Topics for the day include:
Dignity Issues
Let's Talk about Why you are here
Your body language speaks louder than your words!
Humor is an essential tool
you are responsible for the outcomes
redirecting, reminiscence, therapeutic fibs, and validation therapy
behaviours
Family of Cheerleaders
Who should attend
All health care professionals, non-professional caregivers, researchers working with older adults, including nurses, occupational therapists, physicians, long-term care administrators, CCAC case managers, physiotherapists, personal support workers, speech pathologists, students whoa re interested in dementia care, and recreational therapists.