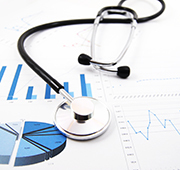 Creating capacity building interventions that work: what the literature tells us
What: Webinar
When: January 17, 2019
Time: 10:00 am
Capacity building has been part of health promotion for decades. Webinars, consultations, online training courses and knowledge products are regularly offered with the intent and assumption that we are building the capacity of our clients. But how do we know if our capacity building efforts are having the desired or intended impact? What if they're not? Should we plan our programs differently?
Intrigued by these questions, PHO conducted two systematic reviews to determine the effectiveness of capacity building interventions relevant to health promotion and public health.
In this informational webinar, you will be introduced to the key findings from the research and learn about PHO's supports and services related to capacity building.
Following the webinar, you'll be able to:
Define what capacity building is and its importance in health promotion;
Relate the research findings to your daily practice.
Presenter: Andrea Bodkin and Kara Watson
Andrea Bodkin, Senior Program Specialist- Health Promotion, Public Health Ontario
Andrea has worked in health promotion and public health since 2003, with a focus on program design and implementation, effective collaboration and learning design. Beginning with the Ontario Health Promotion Resource System and most recently with HC Link, she has worked with and within coalitions and partnerships to develop and deliver capacity-building services to health promoters across Ontario. Now with Public Health Ontario, Andrea brings her enthusiasm and expertise for planning, evaluation, community engagement, partnership development, effective meetings and facilitation to public health units across Ontario. Andrea holds a Master's degree in Public Health with a specialty in Health Promotion from Deakin University in Melbourne, Australia.
Kara Watson, Senior Product Advisor, Public Health Ontario
Kara has been promoting evidence-informed decision making and knowledge utilization in public health since 2001, with a Master's of Science focused on injury prevention. Kara worked for 13 years at McMaster University in the School of Nursing, serving as a knowledge broker supporting public health organizations in Canada, working on a program of research related to knowledge utilization, and teaching research methods and critical appraisal. Kara joined Public Health Ontario in 2014 and holds a clinical faculty appointment at McMaster University. Kara is completing a part-time PhD at Queen Margaret University in Edinburgh, Scotland where her dissertation project is a realist synthesis of change agency in evidence-informed health care. Kara holds a LEAN Healthcare Green Belt and aims to promote continuous quality improvement at the systems level.
Please note that you will receive details on how to join the webinar after registering for this event.