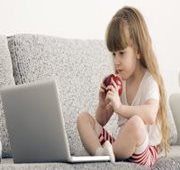 Children's Health and the Environment Workshop & Symposium
When: June 26, 2017
Time: 9:00 am
Where: Ivey Spencer Leadership Centre
The last 10 years has produced the largest body of evidence to date verifying that the physical environments of children's homes, schools, neighbourhoods and cities can profoundly impact their healthy development. It is now time to translate this research knowledge into decisive action – to guide interventions, direct new practices, and support policy changes that will provide healthier, safer and more vibrant communities for our children.
In 2010, the Human Environments Analysis Laboratory (HEAL) of Western University hosted an international workshop on Children's Health and the Environment to solicit the latest in research efforts, and to identify gaps in knowledge and evidence. In June 2017, the HEAL will once again gather an international group of leading researchers, practitioners and policymakers in London, Ontario to examine how research evidence is underscoring successful interventions, informing best practices and providing healthier environments for children in Canada and around the world.
Each day of this 3-day workshop will focus on a key issue related to children's healthy environments. Day 1 will explore practices and policies that improve children's access to healthy food environments, including at school and in their communities. Day 2 will focus on efforts to create home, school and community environments for healthy physical activity, including active travel and active play. Day 3 will emphasize initiatives and practices creating healthy outdoor and natural environments, including strategies for improving children's access to nature and 'risky' outdoor environments.