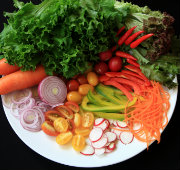 Bring Food Home 2017
When: October 26, 2017
Time: 9:00 am
Sustain Ontario, in partnership with the Eastern Ontario Local Food Conference and local host Just Food, invites you to attend Bring Food Home 2017. Join us at Ontario's sustainable food conference from October 26th– October 29th in Ottawa!
Hosted at the University of Ottawa, this event's theme is Upstream Collaboration. A theme that will draw in over 400+ people from Ontario's food system, who will be moving us toward a brighter and more sustainable food future. Tasters, buyers, producers, planners, organizations, food and farming actors and dreamers will gather and collaborate across Ontario to share successes, gain skills, and work together to create an even better food system.
Attendees can indulge in four days of inspiring speakers, local tours, engaging panels, hands on workshops, action planning sessions, in addition to networking opportunities, our Halloween Social and our Feast of Local Flavors. Over the course of the weekend you can hear from speakers through seven different main streams: Sustainable food enterprise, farming and farmland, food waste, municipal food policy, community growing, food justice and edible education.
About Sustain Ontario
Sustain Ontario is a province-wide, cross-sectoral alliance that promotes healthy food and farming. Sustain Ontario takes a collaborative approach to research, policy development and action by addressing the intersecting issues related to healthy food and local sustainable agriculture. We are working towards a food system that is ecological, equitable and financially viable. To learn more, visit here: www.sustainontario.ca
#BringFoodHome2017 #FeastOfLocalFlavours #SustainOntario