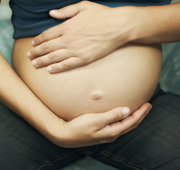 Breastfeeding Matters: what's new?
When: October 28, 2016
Time: 8:30 am
Where: Holiday Inn – Yorkdale
INFACT Canada is pleased to present "Breastfeeding Matters: what's new?" with keynote speaker, Maureen Minchin on Friday October 28 in Toronto.
Group pricing for 5 or more delegates is available.
Keynote speaker: Maureen Minchin
Internationally renowned speaker and author of the books: Breastfeeding Matters and Milk Matters: Infant feeding & Immune Disorder.
Speakers:
David Clark: "Conflicts of Interest, the International Code and the protection of breastfeeding".
Evelyn te Nyenhuis: "Managing Conflicts of Interest as a Health Care Provider"
Dr. Aunchalee Palmquist : "Infant and Young Child Feeding in Emergencies from policy to practice"
Conference Goals
Recognize the underlying principle of the WHO Global Strategy on Infant and Young Child feeding that "mothers and babies form an inseparable biological and social unit", as a human right for all mothers and children.
Work to increase awareness and implementation of the International Code and relevant WHA resolutions for the protection and support of breastfeeding mothers and children.
Explore new and current research that supports the development of evidence-based practice and increases our knowledge of the importance of breastfeeding as a cultural norm.
Mobilize the passion and enthusiasm of participants toward responsible action, within an ethical framework.
Provide opportunities for participants and speakers to network and share.
Who should attend?
Lactation consultants, physicians, midwives, nurses and any health professional working with families and infants will benefit from the day. The conference will also be of interest to managers and policy-makers with responsibility for breastfeeding policy, particularly if your organization is seeking accreditation through the Baby-Friendly Initiative.
Pre- and post-conference workshops with Dr. Aunchalee Palmquist take place on Thursday October 27 in Toronto and Friday November 4 in Red Deer, Alberta.
Special screening of the documentary MILK on Thursday October 27 at 7pm. $10 at the door (no pre-registration required).
CERPS will be requested from IBCLE for all three days.