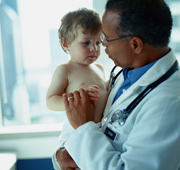 Best Start Resource Centre 2019 Conference
What: Webinar
When: February 6, 2018
Time: 9:00 am
In the words of our 2018 attendees
"This conference gave me a good understanding of the emerging issues in the field."
"The breakout sessions I attended provided great insights into the populations I work with. I've increased my knowledge on Indigenous Health in pregnancy."
"It was stellar"
"Just being exposed to different topics and networking with different professionals has given me the opportunity to learn and grow throughout the conference.  I will be sharing some of the information with my colleagues and hoping to enhance their practices and programs along the way!"
"It was a great conference "
"Thank you for a fabulous conference experience yet again!!!"
"A great experience, I look forward to returning next year. Meegwetch!"
Where and when
Pre-Conference: Tuesday, February 12, 2019
Main Conference: Wednesday, February 13 and Thursday, February 14, 2019
Sheraton Toronto Airport Hotel & Conference Centre
801 Dixon Road
Toronto, ON  M9W 1J5
Telephone: 1-416-675-6100
Directions
What you will gain
You will get the opportunity to develop new skills and learn about innovative strategies and programs relevant to your work and areas of interest.
The event attracts over 400 participants each year: you will get excellent opportunities for peer sharing and networking.
Our speakers focus on strategies and solutions – from policy to practice.
You will hear of the best and promising practices across Ontario and across multiple settings.
The exhibitor day provides an opportunity for you to visit exciting tables with information that is useful to your work.
Who should attend?
Individuals who work with pregnant women and their partners, young children and families
Public health nurses
Staff who work in Healthy Babies Healthy Children programs (managers, home visitors, public health nurses)
Early childhood educators (ECEs) and teachers
Staff from services for children, parents and families
Prenatal educators
Midwives and doulas
Service providers who work with Indigenous families and children
Social workers, social service workers, counsellors and managers
Family/parent support workers and family development workers
Health promoters
Community health workers
Administrators and managers
Researchers and policy makers
Physicians
Students in fields
Traditional Land Acknowledgement
The Best Start 2019 Conference is located on the historical territory of the Wendat, Petun, Seneca and, most recently, the Mississaugas of the New Credit First Nations. This territory is covered by the Dish With One Spoon Wampum Belt Covenant, an agreement between the Haudenosaunee and the Ojibwe and allied nations to peaceably share and care for the lands and resources around the Great Lakes. Today, the GTA is the home of many Indigenous peoples from across Turtle Island and we are grateful to have the opportunity to host our 2019 Conference in this territory.
Accessibility
Health Nexus is committed to excellence in serving all clients including people with disabilities. As per our accessibility policy, we will upon request work with our clients on a case by case basis to provide our services in an accessible format.
Please contact Best Start at beststart@healthnexus.ca, or the Health Nexus accessibility officer at info@healthnexus.ca or by phone at (416) 408-6917 to learn more.
Feel like tweeting about the conference? #BSRC2019
Event Resources