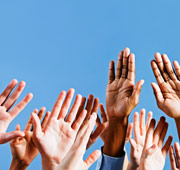 Autism Ontario Movie Morning – DESPICABLE ME 3
What: Webinar
When: August 5, 2017
Time: 10:00 am
Where: 293 Bay St.
August 5th, 2017 from 10:00am – 12:00pm
Join us for a movie morning at Cineplex Theatre!
All food purchases are the responsibility of the family
Autisme Ontario – Film – Despicable Me 3 (en anglais)
Venez voir un film avec nous au Cineplex! Nous payons les billets d'entrée, mais la famille doit assumer le coût de ses achats alimentaires.
Le samedi 5 aout 2017
De 10 h à 12 h
NOTE: Supervision of children/youth at this Social Learning Opportunity is the sole responsibility of parents/guardians and caregivers; childcare will not be provided.
Due to allergies and sensitivities, please refrain from wearing perfume, cologne, aftershave, or scented products such as hairspray or lotion.
This event is sponsored by the Autism Ontario Potential Programme, in partnership with Ontario Ministry of Children & Youth Services and Autism Ontario –Sault Ste. Marie Chapter
À NOTER : Cette activité se déroulera en anglais
Durant cette occasion d'apprentissage social, les parents, les      tuteurs et les fournisseurs de soins demeurent les seuls responsables de      la surveillance des enfants ou des adolescents; aucun service de garde      n'est fourni.
Comme certaines personnes souffrent d'allergies et d'intolérances      diverses, nous vous demandons de ne pas utiliser de parfum, d'eau de      cologne, de lotion après rasage ni de produits parfumés comme les fixatifs      ou les lotions pour le corps.
Cette occasion d'apprentissage social est offerte dans le cadre du programme Potentiel, d'Autisme Ontario, en partenariat avec le ministère des Services à l'enfance et à la jeunesse de l'Ontario et la section locale de Sault Ste. Marie, d'Autisme Ontario.""""""""""