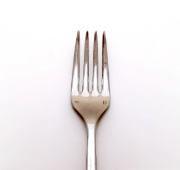 Annual Nutrition Exchange
When: May 3, 2017
Time: 9:00 am
Where: Shaw Centre
The OSNPPH Nutrition Exchange Committee is pleased to announce that the 2017 OSNPPH Nutrition Exchange will be taking place at the Shaw Centre in downtown Ottawa on May 3-4, 2017. Overnight attendees will have rooms available at Les Suites Hotel, about a 5 minute walk from the Shaw Centre.
This is an exciting year to hold our annual event in our nation's capital since 2017 is Canada's sesquicentennial anniversary of confederation. We have selected venues that are located in the heart of the city where we can enjoy the beauty and the activities that Ottawa has to offer.
It time to register! Here are the Exchange agenda and registration form. Registration is open until April 14, 2017.
Click here to read why our OSNPPH Nutrition Exchange is such a unique and valuable event for anyone working in the area of nutrition in public health.
See you there!