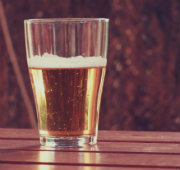 Alcohol policy review: opportunities for Ontario municipalities
What: Webinar
When: February 22, 2018
Time: 12:00 pm
This webinar will present the findings of a municipal alcohol policy review that was conducted as a collaborative project between three Ontario Public Health Units (Wellington-Dufferin Guelph Health Unit, Durham Region Health Department, and Thunder Bay District Health Unit) and a private consulting firm (Liem Strategic Integration Inc). The review sought to identify and assess the transferability of alcohol-related risk and harm reduction policies and practices across Canada and/or internationally to Ontario municipalities. The review discusses opportunities and challenges, and reveals emerging and innovative local policy solutions to reduce alcohol-related harms. The review sets out concrete actions that can be taken at a local level to advance policies in the areas of licensing, enforcement, regulating physical access through density, hours of sale limitations, pricing strategies, and promotions and advertisements.
Webinar Q&A Answered by the Presenters
Presenter Bios
Sheena Albanese is a Health Promotion Planner at the Thunder Bay District Health Unit, with a focus on injury and substance misuse prevention. She returned to Thunder Bay in 2003 after stints working in eastern and western Canadian as a teacher and museum programmer. In 2011 she made the leap to public health and has not looked back. In the last six years she has been working closely with the Thunder Bay Drug Strategy and currently leads a stakeholder group focused on reducing alcohol-related harms. She also participates on provincial networks to advance healthy public policy as it relates to alcohol.
Amy Estill is a Health Promotion Specialist on the Healthy Communities and Public Policy Team at Wellington-Dufferin-Guelph Public Health. Amy has studied and worked in public health topics ranging from prenatal health to gerontology, but her current focus is alcohol harm prevention. She led the development of the Comprehensive Collaborative WDG Alcohol Strategy and now works with local and provincial stakeholders to implement and evaluate evidence based and innovative solutions to prevent alcohol related harms.
Melissa Hutchinson is a Program Manager at Durham Region Health Department. Over the past 17 years Melissa has managed public health programs related to Comprehensive School Health, Workplace Wellness and Tobacco Prevention and Control. For the past 4 years Melissa has managed substance misuse programing within Injury Prevention and Substance Misuse program. During this time Melissa was also the co-lead of a Public Health Ontario Locally Driven Collaborative Project that identified evidence based strategies to address alcohol consumption and alcohol related harms at the local level.
Sari Liem, is a Registered Professional Planner and independent consultant. She is also Chair of the Ontario Professional Planners Institute's Health and Planning Committee. For the last fifteen years, Sari has worked with municipalities, public health units, and non-profit organizations across Canada to develop policies and land use planning tools to create healthier built environments